Medical Science Liaison Training
Syntaxx Communications
Seasoned Trainers With Clinical Experience
Equipping Medical Science Liaisons (MSLs) to consistently and effectively deliver the right message to the right person requires a comprehensive training program. Providing complete and accurate, yet engaging and interactive, training content can be challenging. Fortunately, Syntaxx Communications is one-step ahead.
Combining our in-depth clinical and research experience with our background in educating and training healthcare professionals uniquely qualifies us to create medical science liaison training materials. These materials prepare MSLs for success in the field. We teach MSLs what they need to know as well as how to appropriately present the material to a variety of target audiences.
We appreciate that MSLs have various preferred learning styles/methods, such as:
Reading
Hearing
Seeing
Participating in the process
Our goal is to design medical science liaison training programs and materials that reflect your corporate goals and desired outcomes. At the same time, we understand the importance of engaging MSLs in the learning process to maximize material retention and their ability to apply the knowledge in their day-to-day practice.
Innovative Solutions
We incorporate innovative technologies for both live and home-study programs, whether it's by:
Audience response technology
HTML modules
Interactive images
Videos
Testing
Our training programs help MSLs face the most common challenges they are likely to encounter, including how to deal with difficult or confrontational healthcare providers. We place a strong emphasis on the ability of each MSL to apply what they've learned.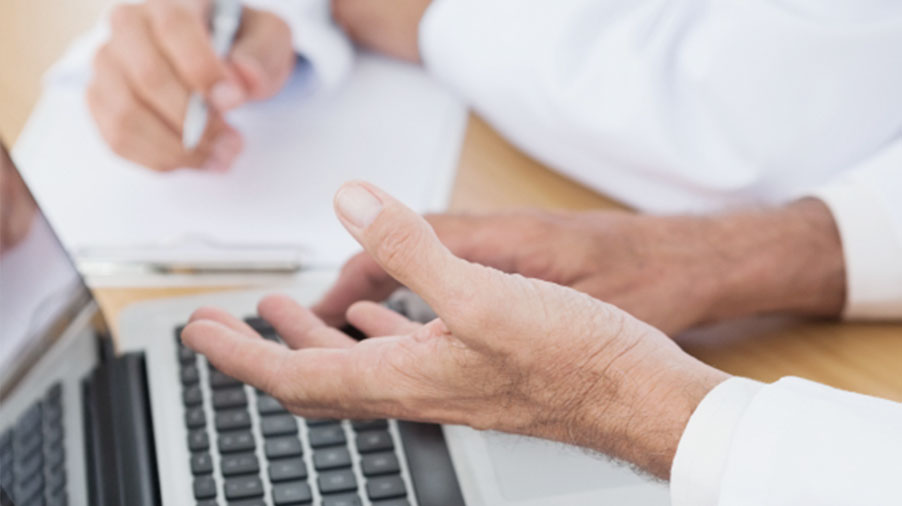 A la Carte Medical Science Liaison Training Time
Regardless of your MSL learning needs, we can create the right training materials to accomplish your goals.
At Syntaxx, we understand that you may have a need for all or only select components of our medical science liaison training services/capabilities. We can contribute to as much or as little of the process as needed. This means that we can:
Create and/or deliver content (interactive or traditional)
Develop and/or present learning materials (interactive or traditional)
Present and/or deliver materials in an interactive learning environment
Work with teams or provide independent MSL education
Our goal is to ensure your MSLs reach their professional benchmarks and goals. We're here to partner with you to discover, develop, and deliver effective training for your MSLs.